About Our Business
LP Police, is the nation's leading provider of accurate, complete and cost-efficient investigative database information on a majority of the U.S. adult population. Our skip tracing software contains billions of current and historical,cross-referenced public records to ensure your search is done right the first time. LP Police serves government and law enforcement to ensure they can locate anyone, anywhere.
Our proprietary investigative database cross-references billions of records to deliver search results in near-real-time. LP Police is a SaaS-based investigative solution that uses cloud computing and proprietary search algorithms to deliver the most complete searches and comprehensive investigative reports in the industry. Our online skip tracing database can be used wherever there is an Internet connection, whether in an office or on a mobile smartphone or tablet device.
Government and Law Enforcement have instant access to billions of online public records to conduct person, phone, address, email, social security, civil records, criminal background, and motor vehicle searches. This information can be used to locate individuals, assets and witnesses; verify identities; and check court records.
LP Police provides public and non-public information to those entities who qualify to receive this information under governing laws and acts, including the Gramm-Leach-Bliley Act, IRSG Principals and the Driver Privacy Protection Act.
Keeping America Safe
With our new improved searches
Our Team
Amanda L. Cunha Vice President of Operations
Amanda oversees all day-to-day operations of the organization. This includes the company's pre-employment screening division, Background101.com, and investigative databases LP Police, LocatePLUS and Entersect. Amanda brings to her role in-depth knowledge of both the organization and the company's various products and services. Since 2005, Amanda has held multiple leadership positions across sales, customer service, product development and operations. Amanda holds an Associate degree in Business Administration and is currently completing her bachelor's degree at Salem State University. Amanda has also been certified in the Fair Credit Reporting Act (FCRA) and Data Security Awareness by the Consumer Data Industry Association and is a member of the National Association of Professional Background Screeners (NAPBS).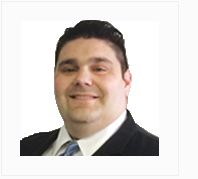 Joe Polito Sales Manager
Joe is responsible for managing the Sales Team at LocatePLUS. Joe graduated from Quincy College with an associates degree in criminal justice. As the lead sales rep for the LocatePLUS team, Joe knows the power and benefits that the LocatePLUS database can provide its customers.